Red Feet Wine Market and Spirit Provisions is a fine wine and liquor store specializing in small-production and estate-bottled wines and liquors from the Finger Lakes region and around the world. Red Feet is located in the "Franklin Market" directly across from the Ithaca Farmer's Market near the corner of Route 13 and Third Street.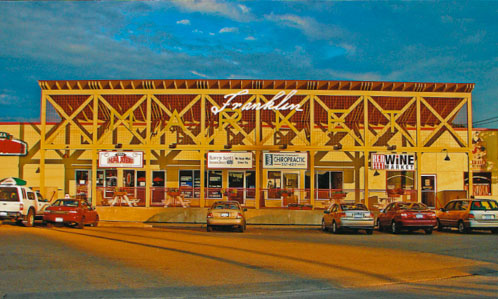 Check out the Ithaca Farmer's Market at Steamboat Landing from April-December (Sat 9am-3pm and Sun 10am-3pm) and stroll/bike the Cayuga Waterfront Trail. You'll also find the fabulous Piggery Butcher Shop right in our plaza. Besides local heritage pork, they sell local beef, chicken, duck, lamb, cheese, and regional grocery items. Shop for your food and then stop in to Red Feet for wine to go with your feast.

You'll also find us one block from the Ithaca Sciencenter. After the kids have had their fill of educational stimulation, pop in to Red Feet to treat yourselves to our Finger Lakes and international wine selection.