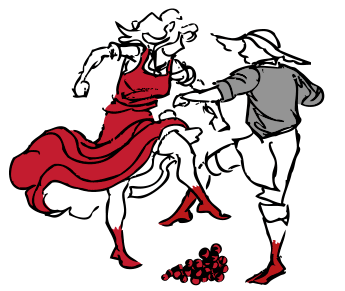 We try to find wines of exceptional value, no matter the price level. However we offer many discounts to help you save money.
Errand Runner's Discount: Shop between 12-2pm Monday through Friday and enjoy 15% off your wines. That includes cider, sake, bubbly and vermouth.

6-pack discount: Mix and match any 6 wines and they're 10% off.

Case discount: A case of wine (12 bottles) is always 15% off.

Demi-sac: Every month, we offer a seasonal 6-pack of wines featuring a variety of flavor profiles, grapes, and regions. This pack comes with tasting notes and food pairing ideas; it's packaged in a reusable wine bag, and you'll save 16-17% off the wines. It's a fun adventure every month!
Shop Demi-sac wines

Wine of the Moment: we offer a white, red (and seasonally a rosé) for $8.50-$10.50 per bottle at the front of the store. You can't miss it! It takes us all month to find something delicious and remarkable for that price, but we do! Because we purchase these in higher volume, they're terrific values. You'll want to make at least one of these your house wine.

Monthly Sale Wines: Each month, we present 3-4 incredible values that we unearth in our extensive tastings. These are deeply discounted, but if you should happen to purchase them during Errand Runner's time or as part of a case, you could be looking at saving up to 40% off the normal price. These are special wines that we proudly feature with our tasting stamp of approval, so go ahead and save big!

Smart Values in Every Price Range: Our buying team (Dewi Rainey, Empar Sicroff and Mary Pat Rouse) are avidly searching throughout the year for the most exciting wines that overdeliver for the price. Follow us on Instagram or Facebook for our latest travels and finds for your table. We strive to create a portfolio of wines that beautifully express a sense of place and do it under your budget. Happy shopping and happy saving!.