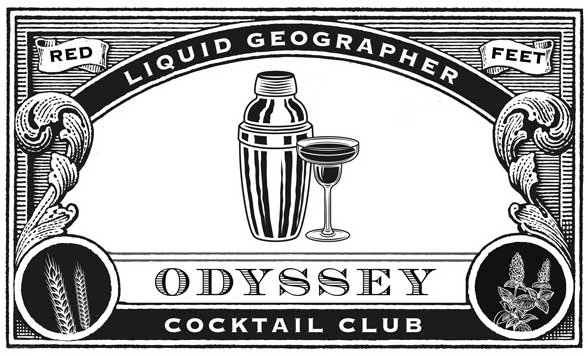 Would you like to know more about how to mix classic and creative cocktails? Do you wonder what to do with certain spirits? Join our new cocktail club and begin the odyssey. You'll receive a monthly spirits selection along with cocktail recipes, drink history, mixology tips and tasting notes. Soon you'll be concocting drinks like a pro. Now you can add to your backbar collection and impress your friends with a dazzling cocktail repertoire!
Here's how it works:
The Odyssey Club costs between $75-$90 per month plus tax and will be charged to your credit card on the first of each month. Just stop in at the beginning of the month to pick up your kit and let the fun begin! You can join for 3 months, 6 months or be a continuous member (you may cancel by the 15th of any month). Bottles will be 375ml to 1-liter bottles, so you can build a full bar that will give you endless possibilities in the coming months. Our instructions will guide you on how to combine spirits with previous acquisitions to grow your cocktail range.
---
You will receive a 10% discount on wines as a club member. This does not apply to liquor. Discounts cannot be combined; you will always receive the best discount available to you at the time. Discounted wines are meant for your personal consumption.